Welcome To Blue Yak Travels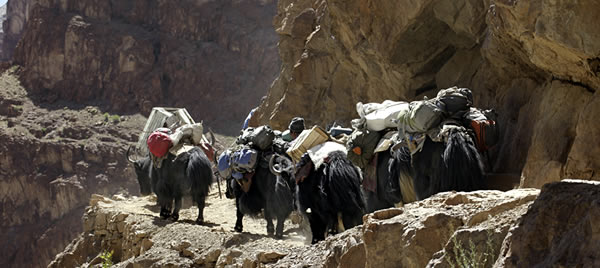 Blue Yak Travels is a company based in Zanskar, providing information and service in the related field, offering great service and hospitality . We have been in the trade since 2011, operating in accordance with the highest ethical and business standards.We guarantee you personal and efficient service to assist with any enquiries that you may have regarding Adventures in Ladakh and Zanskar Regions. We relies that you – the customer, are our most important asset and we work towards making your experience with Blue Yak Travels as enjoyable as Possible.
As the Zanskar road winds down the steep slopes of the watershed to the head of the Stod Valley, one of Zanskar's main tributary valleys, the majestic "Drang-Drung" glacier looms into full view. A long and winding river of ice and snow, the Drang-Drung" is perhaps the largest glacier in Ladakh, outside the Siachen formation. It is from the cliff-like snout of this extensive glacier that the Stod or Doda River, the main tributary of river Zanskar, rises.